Tom R. Fara Memorial Great Pork Rib Cook Off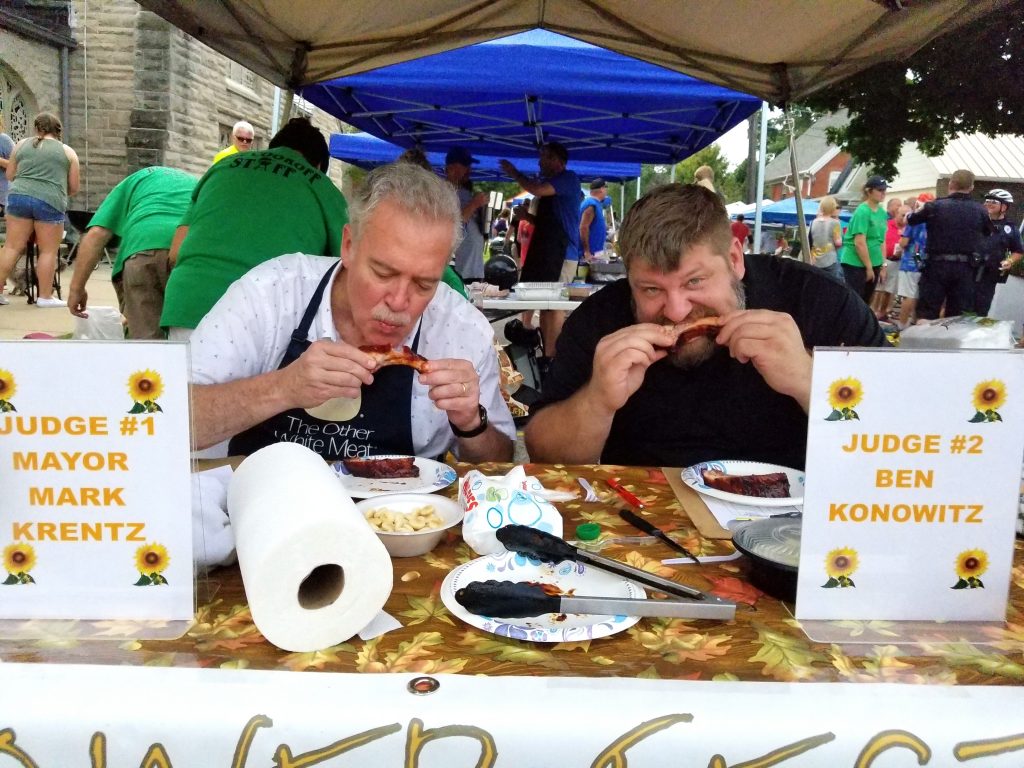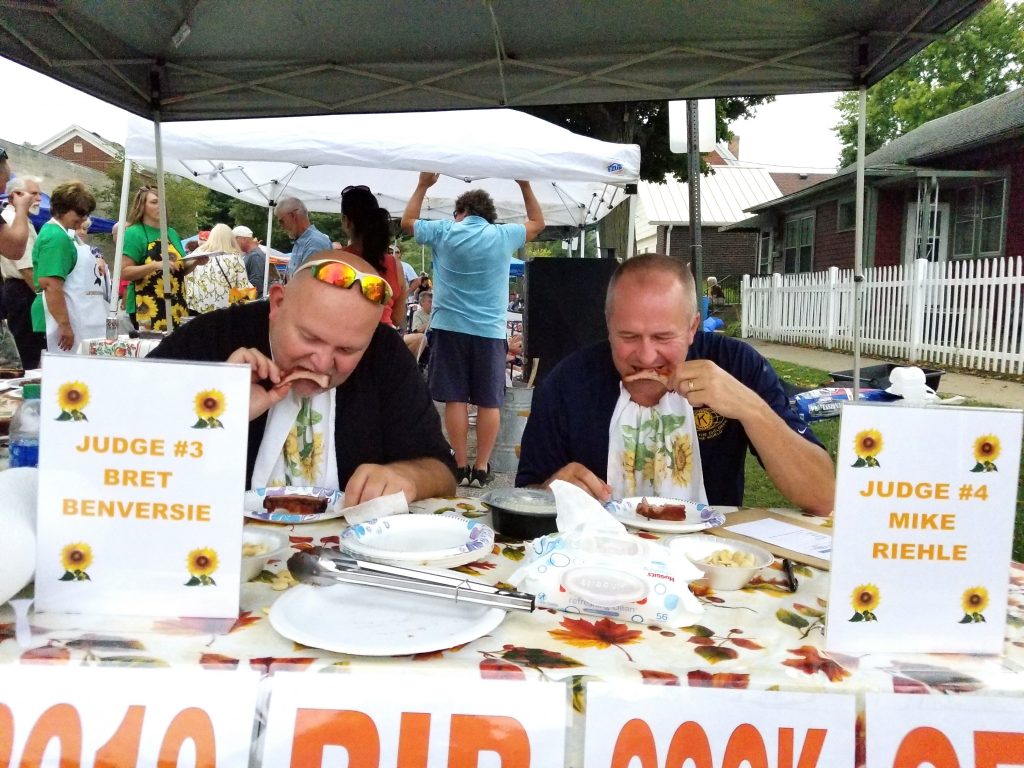 BEST PORK RIBS –This competition is judged on appearance, texture, taste, and sauce.
Trophies for 1st, 2nd Place, and 3rd Place. Prize Money will be 80% of money collected. The first-place winner will receive 50% of the prize money, while second-place will receive 30%, and third place will receive 20%.
Location: Harrison Street (between Michigan Avenue and Indiana Avenue)
Check-In: At the Great Pork-Rib Cook-off area beginning at 8:00 a.m.- Saturday, September 19, 2020. 
Judging: begins at 2:00 p.m.
PARTICIPANTS MUST BE IN PLACE AND READY TO COOK BY 10:00 A.M.
Gas or Charcoal Grills – you supply your own, no electricity is available.
Amateurs Only!       Entry Fee: $20.00