Tom R. Fara Memorial Great Pork Rib Cook Off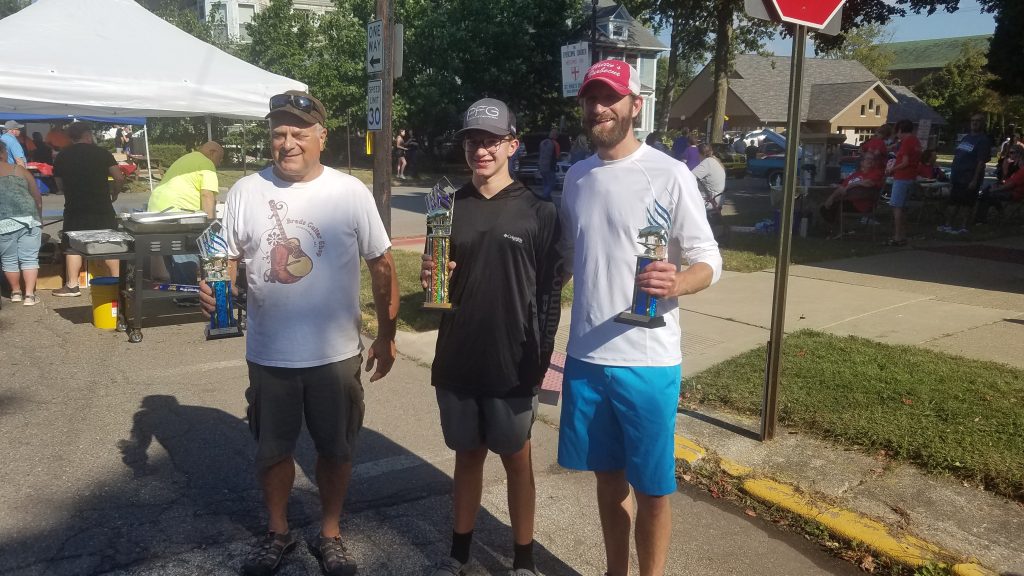 Congratulations to our 2021 Winners!
1st Place: Steven Poe (Middle)
2nd Place: Bill Young (Left)
3rd Place: Curt Cipares (Right)
BEST PORK RIBS –This competition is judged on appearance, texture, taste, and sauce.
Trophies for 1st, 2nd Place, and 3rd Place. Prize Money will be 80% of money collected. The first-place winner will receive 50% of the prize money, while second-place will receive 30%, and third place will receive 20%.
Location: Harrison Street (between Michigan Avenue and Indiana Avenue)
Check-In: At the Great Pork-Rib Cook-off area beginning at 8:00 a.m.- Saturday, September 18, 2021. 
Judging: begins at 2:00 p.m.
PARTICIPANTS MUST BE IN PLACE AND READY TO COOK BY 10:00 A.M.
Gas or Charcoal Grills – you supply your own, no electricity is available.
Amateurs Only!       Entry Fee: $20.00